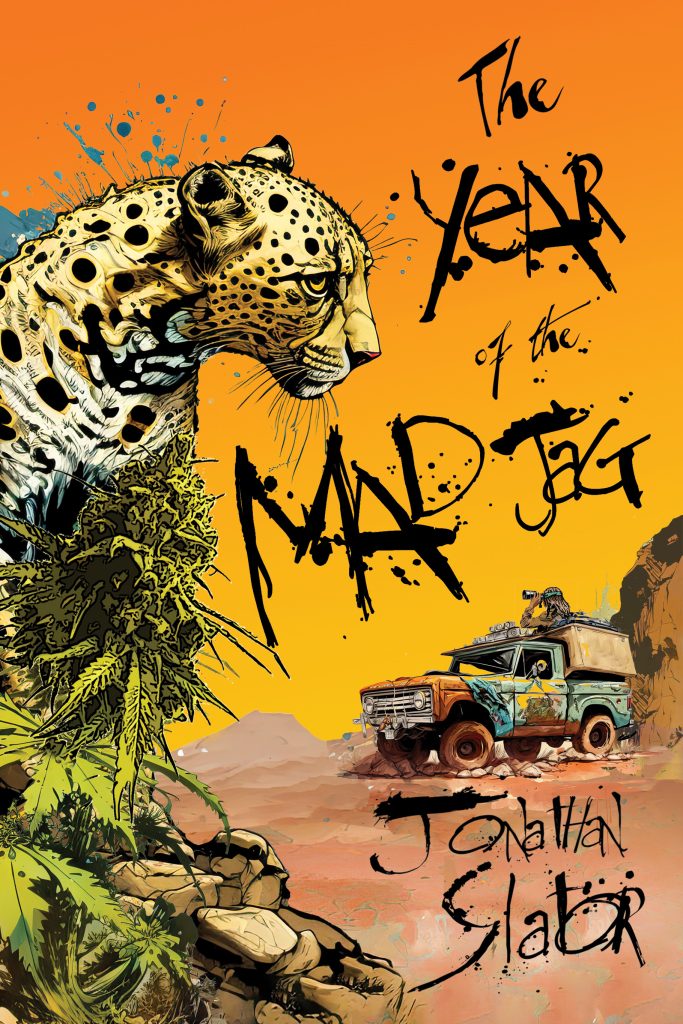 Arizona, 1980: a traveler from 'across the pond' falls in with a ragtag gang of marijuana growers and soon finds himself in a remote canyon terrorized by a huge cat: a jaguar strayed north from Mexico. Before long, he is heading south across the border, into a criminal underworld far more ruthless than the harmless rebels he's left behind. Along for the ride is magnetic, contradictory Emma: his blessing and curse, his angel and demon.
From high-jinks to high tension, from delirium to disaster, The Year of the Mad Jag rollicks through a more innocent time, when, even so, the stakes were life and death, love and heartbreak. With his roller-coaster storytelling, love of language, and deep connection to the natural world, Jonathan Slator takes his place alongside Edward Abbey, Thomas McGuane, and Hunter S. Thompson as a classic writer of the counterculture West.
The Year of the Mad Jag was a semifinalist in both the 2017 William Faulkner, William Wisdom Creative Writing Competition, 2017, and the 2018 Elixir Press Fiction Competition.
Download the first four chapters of the book here:
If you read and, hopefully enjoy, the novel you can see some of the people on whom I based the characters in the photographs below. The names in the captions match those used in the novel to protect both the guilty and the innocent.
Mexico Xmas: Jonny Pam Baja
Mexico Xmas: Gang Celebrates in Baja